July 23rd, 2014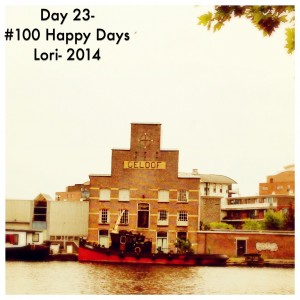 I fell in love with this building when we passed it one afternoon…   Below is what I wrote about it:
Old Dutch architecture with words or sayings built into the structure.   This one, along the river bank in Wormerveer, says 'Geloof', which is Dutch for Believe.
It makes me curious of the history of the building, and what the significance was for the person who included it in the building.