July 22nd, 2014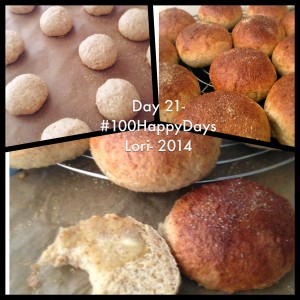 This was a 'huge' happy for me on this day- and the post was as follows:
One of my goals this year was to learn how to work with yeast and make bread.
…
Today, as part of the group bread challenge- where we are baking our way through 'The Book of Buns'  – I made these and I'm thrilled with the results.
Thank you Caroline and Sonya for the inspiration, and Jane Mason for being the author and advocate for sharing her passion with others.   I am beaming!!