July 10th, 2014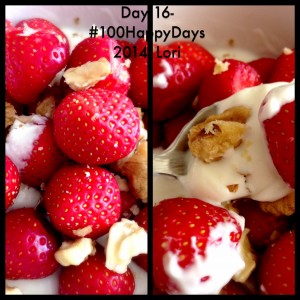 I don't know about you- but there is nothing that I love more than summer fruits and vegetables.     So much so, that strawberries have become part of my daily breakfast, and that makes me happy.    A few strawberries, a little non-fat Greek yogurt, a squirt of agave or raw honey-  and a few crushed walnuts.   Not only is it delicious, it's packed with nutrients and is healthy.
Yes indeed, it's the summer breakfast of champions.
What about you?  What's your summer 'go to' breakfast?