July 2nd, 2014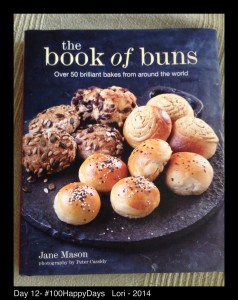 This is one of the Happy day posts that I'm extremely excited about.   Ok-  I'm technically excited about all of them or I wouldn't post them.
One of my goals this year was to start baking with yeast.  I wanted to be able to bake fresh bread for Marcel, and know exactly what was going into what he eats (and me too for that matter).
The inspiration of two friends, and their passion for baking beautiful breads from this book, was the deciding factor for me ordering it.   It arrived yesterday. My first bread book ever- and that makes me happy, and also the infinite learning potential.